Thirsty Thursday Cocktail Tour
Description:
Join us for a unique bar hopping experience in Boulder where we meet Megan's favorite tenders of all things bar. Each featured bar is unique, and together they're elevating our local cocktail culture.  Take a couple hours to appreciate the art of a well-crafted cocktail and join us in Boulder on Thirsty Thursdays for a lesson on the major spirits, ice, shaking, stirring, and all things booze.  Taste various professional creations and meet some of the best tenders of the bar in town. You must be 21+ to register.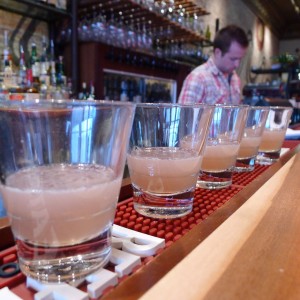 Think of these tours as private cocktail classes- be prepared to learn something interesting and taste something new.