Proudly featuring the best locally and independently owned establishments in Boulder and Denver.
Bramble & Hare is Boulder's coolest gastropub, serving farm-to-table fare, great wines, and specialty cocktails from 4:30 pm- 1:30 am seven days a week. Boulder's newest favorite spot, Chef/Owner/Farmer Eric Skokan supplies Bramble & Hare with ingredients grown right on his farm in Niwot, CO. It doesn't get more farm-to-table than this.

If you're looking for farm-to-table food, Black Cat is the only place in town that is literally supplied by their own organic farm. With a constantly changing seasonal menu and a Wine Spectator award-winning wine list, this is a restaurant not to be missed while in Boulder. Local Table Tours can help set up a private tasting for your next special occasion.
FIOR Di LATTE– Gelatto that's so fresh, there's almost always a line out the door.
West Flanders Brewing: Restaurateur's born from Boulder landmark The Sink, a brew master with a select passion for Belgian style brewing and a charismatic chef with local food knowledge, have come together under one roof to bring a world class restaurant / brew pub to Boulders world famous Pearl Street Mall.

The philosophy at SALT is simple; a belief that the best food travels the shortest distance from farm to table, that menus should change with the seasons and that locally sourced ingredients, combined with European technique and innovative thinking make for a truly remarkable experience.
Serious coffee drinkers know they're serving up something unique at OZO Coffee. Make sure to check out the brew bar- or, better yet, join us on a coffee tour for a private tasting at the brew bar and learn about roasting, grinding, and brewing a French press, pour-over, Chemex, and espresso.
T/ACO, pronounced "tee-ah-co" is an urban taqueria and an oasis to those thirsty for fresh margaritas. The woman-run authentic kitchen specializes in tacos, and pint-size margs emsure you leave with a smile on your face.
The Kitchen– No fancy logo, just fantastic food. The Kitchen is one of Boulder's most well-established farm-to-table restaurants. It is a community bistro that delights the senses and is often on the top of foodie tourists' "to-do" lists.
The Kitchen [Next Door] is a community pub and is located next door to The Kitchen. Confused? Your tour guide can explain all of this.
The Kitchen [Upstairs] is one of the nicest places in town for a cocktail, glass of wine, gourmet bar food, and views of the Flatirons. This swanky bar/lounge is not just a great place for food and drink, it's a community gathering place crafting some of the best dining experiences in town.
Pizzeria Locale is a contemporary pizzeria inspired by the traditional pizzerias of Napoli, Italy. They feature the first Stefano Ferrara pizza oven in Colorado, wine on tap, and the first VDF prosciutto slicer in North America. Step inside for a taste of Naples and enjoy your pizza un-cut.
Frasca Food and Wine is not only a James Beard Award Winning Restaurant; it is consistently ranked as one of the top twenty restaurants in the U.S. and we're very happy to have them in the neighborhood. We'd love to help set up a tasting or meal for a private event with Local Table Tours. This is a destination restaurant not to be missed.

Ah, Mexico, the land of smoked chiles, tortillas and masa. The cuisine that seems to argue with itself about what is "authentic", what is real "Mexican food". From the gooey cheeses to the deeply intense smoky soups, the familiar and the distinctly foreign, the differences that seem to unite, this is what Mexican food is all about.  And let's not forget the tequila!  Tahona Tequila Bistro is serving some fine tequila with those tortillas.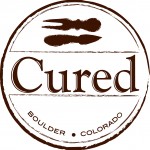 Cured is a small shop focused on preserving a personal connection to food. They offer a hand picked selection of cheeses, cured meats, table wines, and other unique grocery items, all  carefully chosen to enliven an everyday meal.  The cheese/wine/beer/bread-loving staff will gladly help you select a bite of something or a large platter to share. This European style neighborhood market is not to be missed!
Arcana-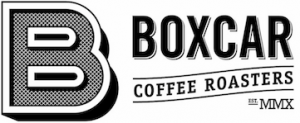 Boxcar Coffee Roasters is the only place in downtown Boulder roasting coffee on site. Owners Vajra and Cara Rich serve only the highest quality, freshly roasted coffee beans in preparations unique to Boxcar. In short, it's a coffee experience not to be missed.

Melding elements of Colorado's rustic backdrop with Boulder's hip and contemporary dining scene, OAK at Fourteenth is a stylish neighborhood restaurant featuring local and seasonal New American Cuisine. Chef/Owner Steve Redzikowski's seasonally inspired menus are focused around OAK's one-of-a-kind, oak-fired oven and grill and offer selections from Colorado's abundant agricultural landscape. OAK also offers a variety of creative hand-crafted cocktails by libations expert Bryan Dayton.
Piece Love & Chocolate is a chocolate-lover's paradise. Everything in the shop is either made of chocolate, dipped in chocolate, or is related to chocolate (like the board game Chocolopoly). The owner is a chocolate expert who's passion stemmed from a truffle-eating experience in Switzerland when she was just twenty-one years old. Her fully staffed bakery is not only one of the best in town, it's the chocolatey-est.
Foolish Craig's is a Boulder institution, famous for it's appearance on Diners, Drive-In's, and Dives. A place to go for breakfast, lunch, and dinner, their crepes are not to be missed.
 Two Spoons makes everything from scratch in small batches in-house.  They focus primarily on soup when it's cold and gelato when it's summer.  Their  original panini, salads, and hot chocolate are reason enough to shout about; and, they have created a breakfast option of organic hot cereals and something called "slow coffee."  Attention to detail, use of all natural or organic ingredients, and belief that small, handcrafted batches will out-taste mass produced food are  guiding principles at Two Spoons.
Shine Restaurant and Gathering Place– Boulder's most popular gluten free restaurant and brewery is owned by triplet sisters. This is the only all woman owned and operated brewery in Colorado.
The West End Tavern is the place to go if you're serious about Bourbon. We stop by this Boulder institution on some cocktail tours, but if you're not on a tail tour and are looking for a laid back bar with an awesome roof-top bar and patio, head to the West End. Their 25 beers on tap change frequently as well.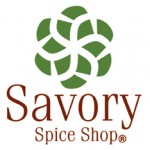 Savory Spice Shop offers a large variety of seasonings and spices. Our spices are ground fresh on the premises in small, weekly batches, so that we can offer the freshest possible product. Our more than 140 seasonings are original recipes and are hand-blended on-site. Both are offered for sale in as little as a half ounce and in either bags or bottles. Savory Spice Shop also offers extracts, sauces and more.
Tee & Cakes is a Boulder-based cupcake bakery, wedding and custom cake shop, coffee & espresso stop and retail apparel store.  Every day you can expect a wide variety of fresh-baked cupcakes, with usually 8-12 flavors to choose from.
The Cup is a great place to experience the art of properly brewed coffee.  And not just any coffee-  they proudly serve locally roasted Conscious Coffee.  Delectably delicious homemade baked goods from The Cup are a perfect companion for a great cup of coffee.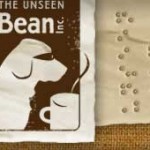 The Unseen Bean is one of the most interesting businesses in Boulder.  Blind from birth, master roaster Gerry Leary perfectly roasts each batch of coffee to serve in his downtown Boulder cafe. Enjoy pastries, bagels, sandwiches, and of course… the coffee.

Rueben's Burger Bistro serves burgers made of either beef, chicken, turkey, buffalo, or house made vegan veggie patties that are enjoyed with one of their 42 rotating beers on tap, 12 wines on tap, or extensive selection of bottled Belgian beers. A locals favorite for year now, if you're a beer enthusiast craving a burger, Rueben's should be on your radar.
Oliverde is a specialty olive oil and balsamic vinegar shop that will inspire you to get creative in your kitchen. Taste your way through an impressive selection of infused oils and vinegars, wow your tastebuds, and experience the foundation of all your culinary needs.
 (Some of) Our Featured Establishments in Denver
THE SOURCE– Join us for a taste of Acorn, Comida, Boxcar Coffee, Mondo Market, RiNo Yacht Club, and specialty shopping at The Propper Pour in Denver's finest artisan food marketplace.
Union Station– Denver's union Station has a new story to tell, and it involves a lot of food! Our historic train station houses more than ten eating and drinking establishments under one roof, including Stoic & Genuine, Mercantile Dining and Provisions, Terminal Bar, The Cooper Lounge, Milkbox Ice Creamery, Hopdoddy Burger Bar, and The Kitchen Next Door.
The Squeaky Bean is a veritable feast for the senses. Located in the historic Saddlery Building in LoDo, The Bean continues to forge new culinary territory every day, crafting progressive seasonal cuisine that showcases ingredients at their peak. Flavor and presentation are always taken seriously, with room for plenty of playful inventiveness in each dish. Their liquid program is also one of the best in town. Stop in and "explore your inner bean."
The Kitchen Denver is a community bistro in LoDo. In almost a perfect combination of all three Kitchen Community establishments in Boulder, the Kitchen Denver is sure to offer something to please every diner. Cocktails, oysters, wine, small plates, beers, private parties- this is a place that's here to stay and deserves your culinary exploration.
Coohills– With a focus on local, regional, and farm-fresh ingredients, Coohills Restaurant and Bar is reminiscent of what you might find in bars and restaurants in Europe. Pull up to the community table, tuck in at your own intimate table for two or more, or enjoy our outdoor terrace for a spirited drink with one of Denver's only beautiful views of the mountain sunset.
HopDoddy Burger Bar-
The Cooper Lounge-
Lucky Pie Pizza and Taphouse– where chefs make the dough fresh every day from organic Colorado flour and cover it with the best toppings on the planet. What next? Well that delicious pie is slid into in a hand-built brick oven roaring at 800 degrees arriving minutes later in your mouth. Not only that, but you can pair it with a crazy good selection of craft beer selected for you by people that seriously love beer. 27 taps of frothy goodness!
Rewind Lounge-
Tom's Urban 24– An upscale modern diner meets craft cocktail bar, right on Larimer Square.
We are continually adding more featured stops, and tours will vary to highlight the specials from as many of our locally owned and operated restaurants and food merchants as possible.