In the heart of downtown Denver, LoDo has been renovated into one of the liveliest areas of the city. Union Station has a vibrant array of culinary delights all under one roof. With over 90 restaurants, bars, brewpubs, and coffeehouses in LoDo, there's plenty of tour stop options. 
Parking is plentiful, public transportation is encouraged, and walking distances between stops are not very far. Sorry, but we won't be burning many calories while on this tour.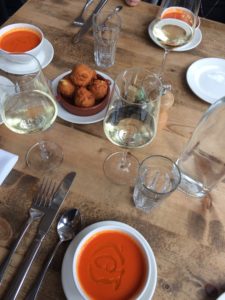 As with all of our tours, you'll find out the featured establishments at the start of the tour.
Fridays 1:30 pm $79 per person, includes all food and libations served while on tour.