We love Fort Collins for so many reasons, one of those reasons is because we can visit a bean-to-bar chocolatier, a local coffee roaster, and enjoy Belgian-style waffle all within a short walking distance.
We learn about chocolate and coffee from experts in their fields, and then enjoy a late lunch of chicken and waffles.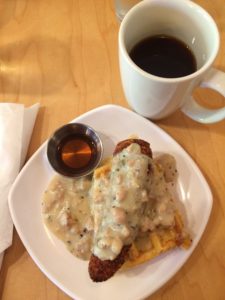 We can't think of a better way to pass a Sunday morning!
Sundays 11:30 am, $35 per person