If you venture out of LODO or LOHI for artfully crafted cocktails, there's no better place to go than The Cove, a patio bar created by the one and only Britt Henze.  Britt had been featured on Boulder cocktail tours while at Mateo, and then left the bubble and headed to the big city where she [wo]manned the bar at a number of fine dining establishments. Then she apparently decided she'd be happier on a humble patio in the back of the Star Bar, so she renovated a vacant cement space into a fun, inviting, uniquely Britt-the-bartender-run joint.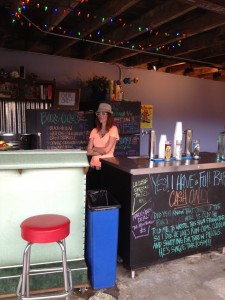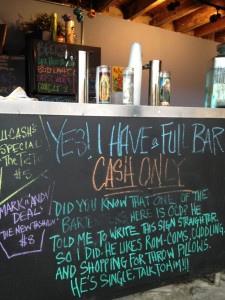 Britt built a full bar, stocked with booze-cicles, jello shots, beers… there's a grill so you can BYO food to grill…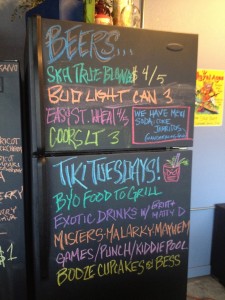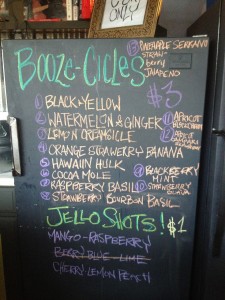 And let's not forget she has a FULL BAR, where the extremely talented Henze creates some of the best cocktails in town.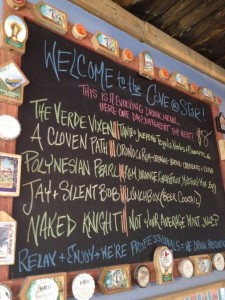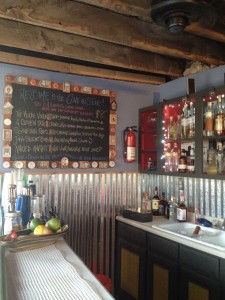 The Cove at Star Bar is a place not to be missed by anyone who 1) knows Britt and/or 2) appreciates cocktails. Enjoy sipping libations or sucking on booze-cicles while the weather is nice.
Star Bar
2137 Larimer Street, Denver
We'd like to thank Jayme Moye for her write up of Denver Cocktail Tours in the march issue of Sunset Magazine.
Cheers!