Megan Bucholz
Founding Foodie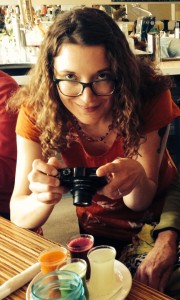 Megan is a Boulder food blogger who has traveled extensively throughout the United States, Europe, Asia, and Central and South America. She moved to Boulder to earn a Masters degree in Educational Foundations, Policy, and Practice from CU Boulder.  Megan has lived in Boulder for ten years and enjoys the farm-to-table approach to home cooking.  She's always cooking something, and A Bolder Table can catch you up on her latest creations (or, more likely her chef-husband's latest creations). Megan is an active member of Les Dames d'Escoffier and writes for the food and drink section of The Boulder Weekly. She is also fluent in Spanish, so don't hesitate to practice Spanish with her if she's your guide on tour.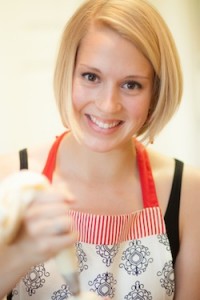 Meagan (#2) is a food writer from Texas who moved to Boulder, and jumped right into the local food scene writing for Eat Drink Boulder and guiding tours with Local Table Tours. Between the two of them, you're very likely to have a Me(a)gan as a guide if you're on tour in Boulder.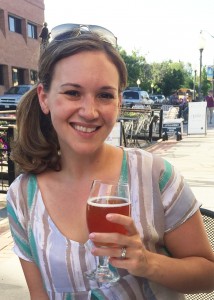 Natalie is a longtime Boulder resident who could almost be called a native. Growing up in her mother's bakery, she developed her sweet tooth at a young age when she regularly sampled popular treats. Together with her mother and aunt, she published "From the Bakery of Afternoon Tea: Book of Pies" and a follow-up cakes edition for Amazon Kindle. Her penchant for delectable cuisine led her to Local Table Tours, where she takes guests around town to favorite restaurants among locals (including herself). When she isn't guiding a tour, you can find her vegetable garden or in the kitchen cooking (if she isn't already at some delicious happy hour around town).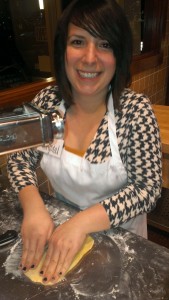 Crystal moved to Denver 6 years and has been an active admirer of the booming culinary scene in the Denver/Boulder area. In her full time job, she serves as the Director of Operations for a boutique public policy consulting firm in Denver. She spends her free time checking out restaurants one bite at a time, sipping through the best wine bars in town, and trying new recipes in the kitchen. She also reads up on celebrity chef gossip as much as possible.
Featured Restaurants and Local Businesses
We are continually adding more featured restaurants, coffee shops, bars, and specialty foodie hot spots, and tours will vary to highlight the specials from as many of our locally owned and operated restaurants and food merchants as possible.   Click here to see our growing list of featured restaurants and merchants.