Megan Bucholz
Founder, Chief Tasting Officer, and lead guide for Boulder and Denver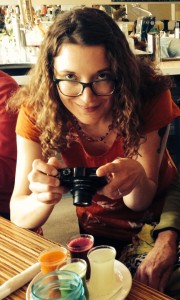 Megan is a Boulder food blogger who has traveled extensively throughout the United States, Europe, Asia, and Central and South America. She moved to Boulder to earn a Masters degree in Educational Foundations, Policy, and Practice from CU Boulder and decided this was the place to stay and call home.  Megan has lived in Boulder for eleven years and enjoys the farm-to-table approach to home cooking.  She's always cooking something, and A Bolder Table can catch you up on her latest creations (or, more likely her chef-husband's latest creations). Megan is a member of the Colorado chapter of Les Dames d'Escoffier and is on the board of the Flatirons Food Film Festival. She is also a part-time Spanish instructor, so don't hesitate to practice Spanish with her if she's your guide on tour.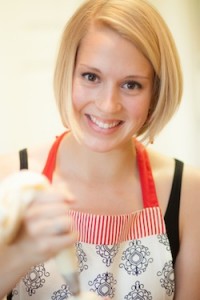 Meagan (#2) is a Texas transplant who has lived in Boulder since 2013. Prior to moving to Boulder, she lived in Austin where she wrote about food for several local publications, and worked for a cupcake company. She jumped right into the food scene in Boulder, guiding tours at Local Table Tours and continuing her food writing. For Meagan, meals shared with her loved ones are among her most cherished moments. Sneaking nibbles of her mom's famous fried chicken, spoonfuls of snickerdoodle dough, and pieces of her father's corned beef are some of her favorite childhood memories. When she's not guiding a tour, you can find Meagan wide-eyed in front of a bakery display, sipping a glass of wine, or sharing a meal at a local establishment. Between the two of them, you're very likely to have a Me(a)gan as a guide if you're on tour in Boulder.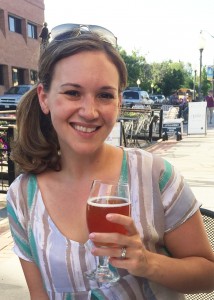 Natalie is a longtime Boulder resident who could almost be called a native. Growing up in her mother's bakery, she developed her sweet tooth at a young age when she regularly sampled popular treats. Together with her mother and aunt, she published "From the Bakery of Afternoon Tea: Book of Pies" and a follow-up cakes edition for Amazon Kindle. Her penchant for delectable cuisine led her to Local Table Tours, where she takes guests around town to favorite restaurants among locals (including herself). When she isn't guiding a tour, you can find her vegetable garden or in the kitchen cooking (if she isn't already at some delicious happy hour around town).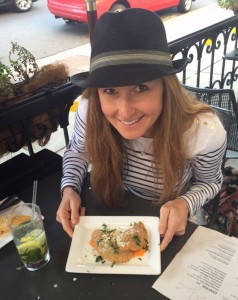 Joanna has lived in Colorado since 1993 and loves sharing the wonderful places Boulder has to offer. Her appreciation of food comes from her mom, who is an excellent Polish cook, and a love of wine discovered after studying abroad in Paris. She enjoys biking, hiking, eating and drinking her way around the world. Her cuisine experiences range from wine and bike tours in Italy, Chile, California, and New Zealand amongst others, all the way to making chocolate from scratch and eating palm weevil larvae in the jungles in Ecuador.
_________________________________________________________________________________
Fort Collins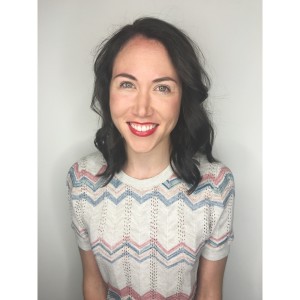 Josie (our Fort Collins Food Ambassador) moved to Fort Collins three years ago to report on food and drink for the local newspaper, The Coloradoan. She now covers the Northern Colorado dining and drinking scene for outlets such as 5280 and Eater Denver, while also running The Fort Collins Passport Program — a curated guide to the town's best local bars, restaurants, and breweries. Originally from Columbus, Ohio, she graduated from The Ohio State University with degrees in Spanish and International Relations, then spent three years teaching English in Spain, while eating a lot of pork and muddling three languages. She is excited to combine her passions now by showing fellow food-lovers the ropes in her favorite adoptive city.
Featured Restaurants and Local Businesses
We are continually adding more featured restaurants, coffee shops, bars, and specialty foodie hot spots, and tours will vary to highlight the specials from as many of our locally owned and operated restaurants and food merchants as possible.   Click here to see our growing list of featured restaurants and merchants.