---
Boulder and Denver's Favorite Food Tour and Foodie Event Company
 Let the locals show you around…
Whether you live in the Boulder/Denver area or are just visiting, there's always something new and fun going on in the food and beverage scene.  A guided culinary tour helps you experience it, bite by bite, sip by sip, at the best places in town.  Rather than be another anonymous face in a restaurant, enjoy the special treatment Local Table Tours offers.  After all, the best way to get  to know what's going on in the food and beverage scene is on a culinary tour with a local foodie.
Dining Cocktails Beer Coffee Chocolate
   Farmers Market   Private Events 
Birthday Party Tours   Business Events   Team Building 
Where might you eat or drink on tour? Visit our Featured Restaurants list for more information on some of the Boulder and Denver establishments featured on a Local Table Tour. Also, this list serves as a guide to places we love. Trust us… we're out eating and drinking all the time.
All of the stops on our tours are relatively close.  Tours last between 1.5 – 2.5 hours (depending on the tour), so please wear comfortable shoes and be prepared to walk.  Dressing in layers is recommended.  Also, at more than a mile high, the air may seem thin.  Don't worry, we eat, drink, walk, and repeat. (No running involved.) And if you're from sea level and gasping for breath (which is unlikely), we'll send you to the local oxygen bar. Yes, we have oxygen bars around here.
Interested in grabbing a table or some seats at the bar somewhere noteworthy after your tour? Ask Megan where to go. She'll make you a reservation with VIP treatment. Call 303.909.5747 for details.
New~ The Source, Denver
The Source is an artisan food market that occupies a former 1880′s brick foundry building in Denver's River North District. Join us for a guided culinary experience at The Source, a one-stop foodie spot in Denver. We'll taste our way through esteemed establishments such as Acorn (a wood-fired restaurant and craft cocktail bar), Comida (a modern taqueria), Boxcar Coffee Roasters, Mondo Market (a cheese, spice, and specialty food store), Crooked Stave Artisan Beer Project (a cultish brewery specializing in funky and sour beers), RiNo Yacht Club, and enjoy discounted shopping at The Proper Pour. It's a great way to spend the better part of a Saturday afternoon. Dietary restrictions are not accommodated on this tour.
First Saturday of each month, 3:00 pm, $60 per person
Coffee and Chocolate Tasting Tours
There are a lot of independently owned coffee shops in downtown Boulder, but few of them are as dedicated to the art of a respectably brewed cup as those selected for our tours.  Each establishment we visit pours a locally roasted cup (you need to consider the altitude while roasting), yet all are quite unique.  Learn about differences in beans, roasts, and brewing methods based on the bean's origin, brewing at altitude, and dare to ask about the "chocolate" in a Mocha-Java (hint: there is NO chocolate). But, we will definitely end with chocolate at Boulder's independently owned chocolate boutique. Both coffee and chocolate are grown in the same regions of the world, so test your geography knowledge as we taste our way through town. Coffee samples, locally baked pastries, fine chocolate, and engaging conversation make this tour an ideal way to start the weekend. Dietary restrictions are not accommodated on this tour.
1st and 3rd Saturdays each month (and by special request) 10:30 am, $30 per person
Cocktail Tasting Tours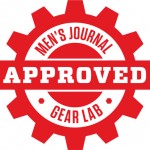 Yes! Cocktail tours!  We are the first (and so far only) cocktail tour company in Colorado.  Cocktail tours are an interesting way to experience the best watering holes in Boulder.  Each featured bar is unique, and together they're elevating our cocktail culture.  Take a couple hours to appreciate the art of a well-crafted cocktail and join us in Boulder on Thirsty Thursdays for a "lesson" on the major spirits, ice, shaking, stirring, and all things booze.  Taste various professional creations and meet some of the best tenders of the bar in town. You must be 21+ to register.
There are themed cocktail tours during certain months, but otherwise, we're always mixing up the order of our stops and our bartenders are always mixing something imaginative, creative, experimental, or classic. We never know- It's bartender's choice.  So, join us for a number of these educational tours. Think of these tours as private cocktail classes- be prepared to learn something interesting and taste something new. No dietary restrictions accommodated.
Thursdays 4:000 pm, $40 per person  

We don't encourage you to drink and drive.
A DUI here in Boulder may cost upwards of $10,000. Call an UBER with promo code LOCALTABLE for a FREE first ride. Sit back, relax, and get home safely after imbibing with us.
Happy Hour Tasting Tours
Enjoy a taste of Happy Hour at three fun, locally owned establishments. Chef and bartender choice food and drink pairings are a fun way to close out the week and start the weekend. The Happy Hour tour is a quick tour, and is not meant to fill you up, but is nice before heading somewhere for dinner. Beer, wine, or cocktails may be served along with appetizer samples and great conversation. This tour lasts approximately 1.5 hours. Dietary restrictions are not accommodated.
Fridays, 4:00 pm, $55 per person
A Taste of Boulder Food Tours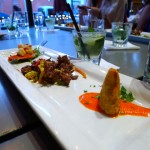 Our Downtown Boulder Food Tours feature some of Boulder's most popular restaurants and foodie hot-spots on and around Pearl Street.  Let a local food-loving guide bring you to a handful of Boulder's best independently owned places for cocktails, dinner, dessert, and food specialty shops for discount shopping. This is an eating tour, not just a sampling tour, so food will be served at two or three stops and you'll end with dessert. Plan to come ready to eat, not just nibble. Almost all guests are full by dessert, so please keep that in mind and have a light lunch before the tour. If you're interested in getting drinks after the tour, your guide will send you to some of our favorite spots. You probably won't feel like eating for a few hours after the tour, but we can make you a reservation for a later dinner at an establishment not featured on your tour if interested. Just let us know. Vegetarians are easily accommodated if you let us know with at least 24 hours' notice of your tour.
(Inquire about private tours)
Saturdays 2:30 pm $75 per person, includes food, libations, tax, and gratuity at each restaurant
Private Dining Experiences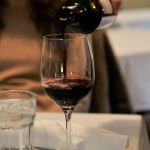 Let Local Table Tours' owner Megan Bucholz wine and dine you at her favorite spots on a culinary tour-de-cuisine through Boulder's or Denver's finest independent restaurants.  Each tour is unique, but begins with either a wine tasting or cocktail tasting for an educationally interactive first stop.  We continue on to an appetizer followed by a main dish for a progressive meal as well as opportunities to meet the chefs.  Decadent dessert completes the tour.  Featured restaurants may include: Cured, Oak at Fourteenth, Frasca, Riffs, Pizzeria Locale, Black Cat Bistro, Bramble & Hare, The Bitter Bar, Green Russel, Squeaky Bean, Old Major, Williams & Graham, Euclid Hall, and Coohills. Dining restrictions gladly accommodated.
(Inquire about Private Tours-303-909-5747)
On request: starting at $150 per person with a 2 person minimum booking, includes food, libations, and a gift of some of Megan's favorite spices from Savory Spice Shop.
Boulder Farmers' Market Tours
Enjoy a guided tour of the Saturday Boulder Farmers' Market, the largest market in Colorado. Megan will meet you at the market and guide you through to some of her favorite farmers and food purveyors. As a weekly farmers' market shopper for eight years, Megan knows the best stands, so stay close by her side.  You won't just stroll through the market.  You'll be learning something about it at each stop along the way on a guided shopping excursion.
May- October, Saturdays, by request.
$45/person
Tours as gifts
A tour makes a great gift for birthdays, weddings, anniversaries, or any special event.  If you are interested in giving a gift certificate of a tour, please contact Megan at megan@localtabletours.com or 303.909.5747
Private Events
Interested in arranging a private tour for your business, family or friends? Please contact Megan.
Contact
megan@localtabletours.com or 303.909.5747
Custom tours are also available in Spanish.
All sales are final.  However, if Local Table Tours needs to cancel a tour, you will be rescheduled or refunded.